Open Visual Traceroute
Open source cross-platform visual networking tool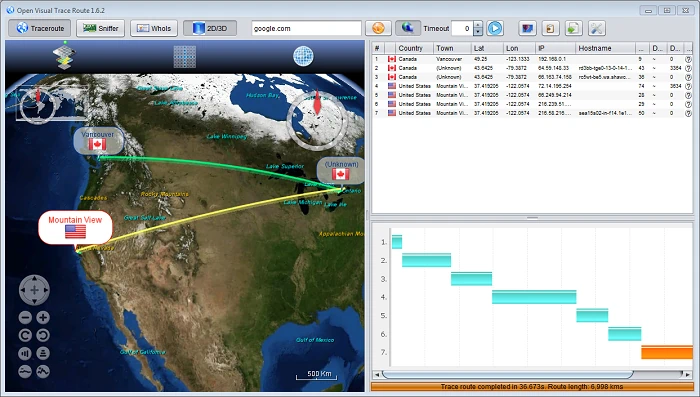 Traceroute
Traceroute feature that allows to see on a World 3D map what path the data is taking to go from your computer to the target server.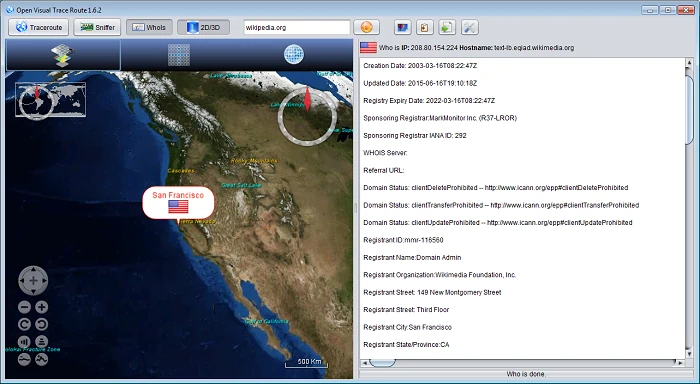 Whois
"Who is" feature allows to get public information about a domain.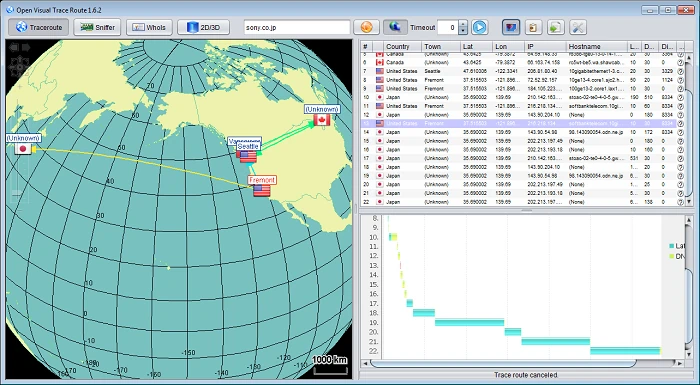 3D/2D visualization
All data is vizualized in a 3D World map. Low end computers or exotic OS that would have issues with OpenGL drivers can run the program using the 2D map.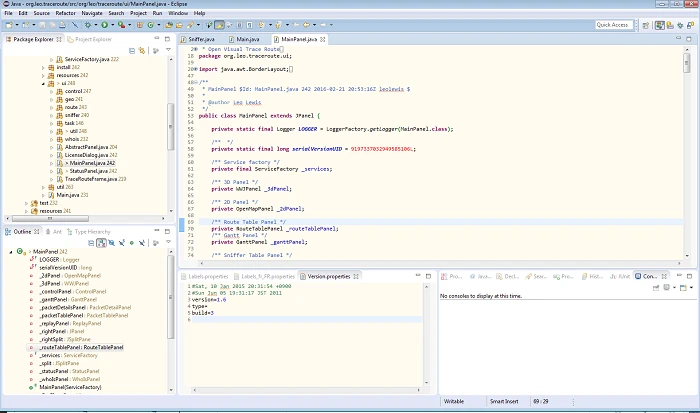 Free and Open source
The entire source code is fully available for download on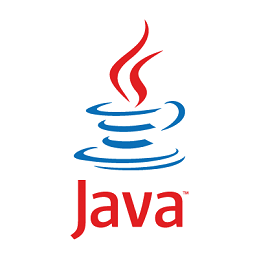 Cross platform
The software is written in Java and runs on Windows, MacOS X, Ubuntu, OpenSUSE.
Demonstration
Help
Refer to the installation page for any details about the installation procedure. If you encounter a bug, you can reach out through the


Support
If you want to support the development of this project, you can make a Paypal contribution using the following link